Happiness is often up to you... No one will make you happy unless you find happiness inside.. and it is hoped that you do..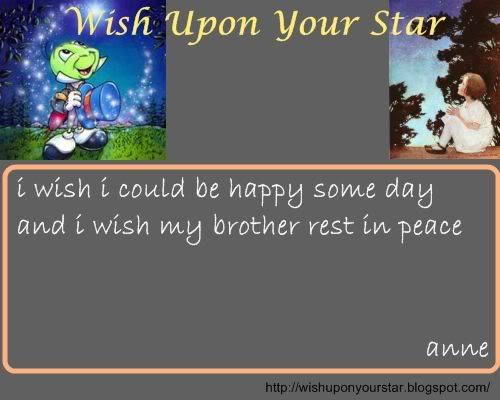 ---
We often feel that we fail in many ways. Hopefully, you will get back on track, and soon the problems will be behind you...
---
Well, whomever Effie is..she is very lucky!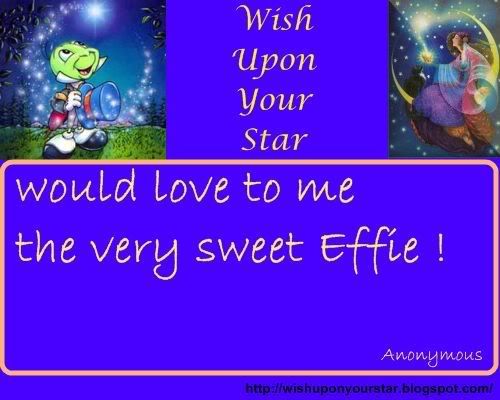 ---
Could not have said this any better. A true wish for all!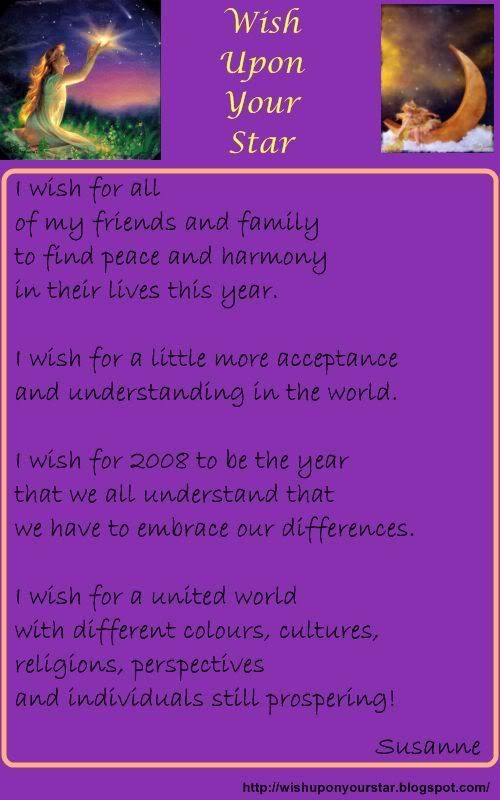 ---
Try and just be yourself. Do not be what others want you to be, and hopefully their choices will be good for you as well.
---
Click Here To Learn How To Submit Your Wish-Portrait To Wish Upon Your Star
Wish Upon Your Star
Needs You To Vote! Please go to the
Eight Annual Weblog Awards
and scroll down to "Best-Kept Secret Weblog" & "best new weblog" and put Wish Upon Your Star and the url http://wishuponyourstar.blogspot.com/ in both! Also add Letters We Never Sent @ http://lettersweneversent.blogspot.com/ in the same categories please. And in the Best Food Weblog which Help! I Have A Fire In My Kitchen won last year, please add Help! I Have A Fire In My Kitchen @ http://fireinmykitchen.blogspot.com/. Thank You! (While you are at it you can vote for your favorite blogs all over!